We have outlined some guidance on how various grain patterns are created through either the method of sawing, the natural environment or both. We have also highlighted some of the terminology used to describe grain patterns that you may come across when talking to cabinet makers, joiners, designers, and other craftspeople. These are by no means exhaustive but we hope will offer a start!
What causes patterns?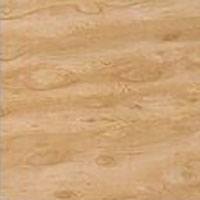 Birdseye
no one seems to know what causes it!
It's most commonly found in Maple, Ash, Birch, Beech and Walnut.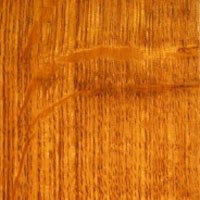 Brown Oak
Occurs when an oak has been infected with the Fistulina hepatica (beefsteak) fungi turning the wood to a deep red colour.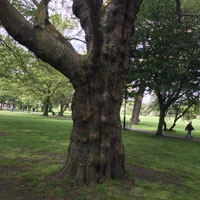 Burr or burl
Caused by the tree growing around either a cluster of small knots, a foreign object (e.g. barbed wire) or around a localised insect, mould, or fungi infestation.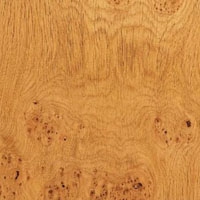 Cat's Paw (also known as 'pippy' in oak)
Caused by animals such as cattle and deer nibbling the lower shoots from the trunk or by coppicing when new buds often form beneath existing bark.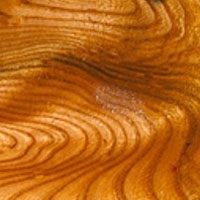 Figured – is exposed when the log is plain sawn (see sawing).
Crotch figuring is more pronounced and occurs in the areas where branches joined the trunk.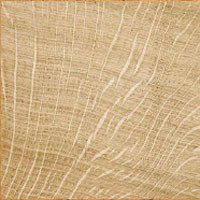 Medullary rays
Transmit water and nutrients across from the heartwood to the periphery of some species including oak and are exposed by quarter sawing (see sawing).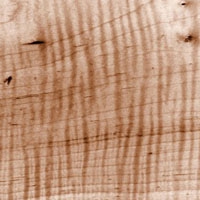 Plain
Finely spaced and straight grain and exposed by rift sawing (see sawing).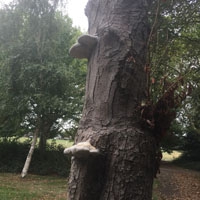 Spalted
Caused by fungi. The lines are 'frontiers' where the spores of competing fungi have met.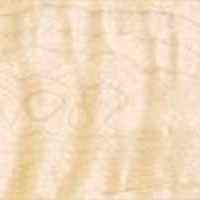 Tiger's Stripe
Caused by the tree growing in soil with uneven mineral concentrations, when a tree is mildly diseased, or genetic inheritance.