In the foothills of the Himalayas (still at 4000 meters) I was honoured to be introduced to a Dragon who was building his family house overlooking part of the Phobjikha Valley.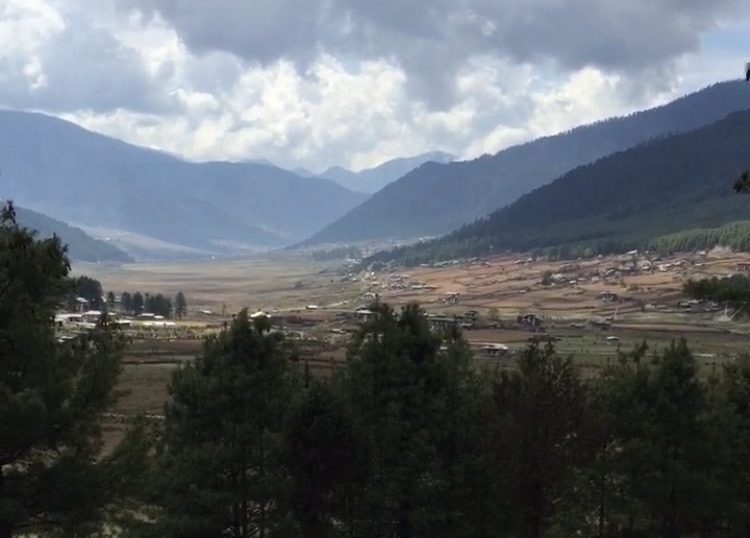 They build in Blue Pine which grows locally and is felled by selecting an individual tree from the forests (Dragon looked at me in horror when I showed him a picture of clear felling in Wales). The felled trees are extracted by pony or humans.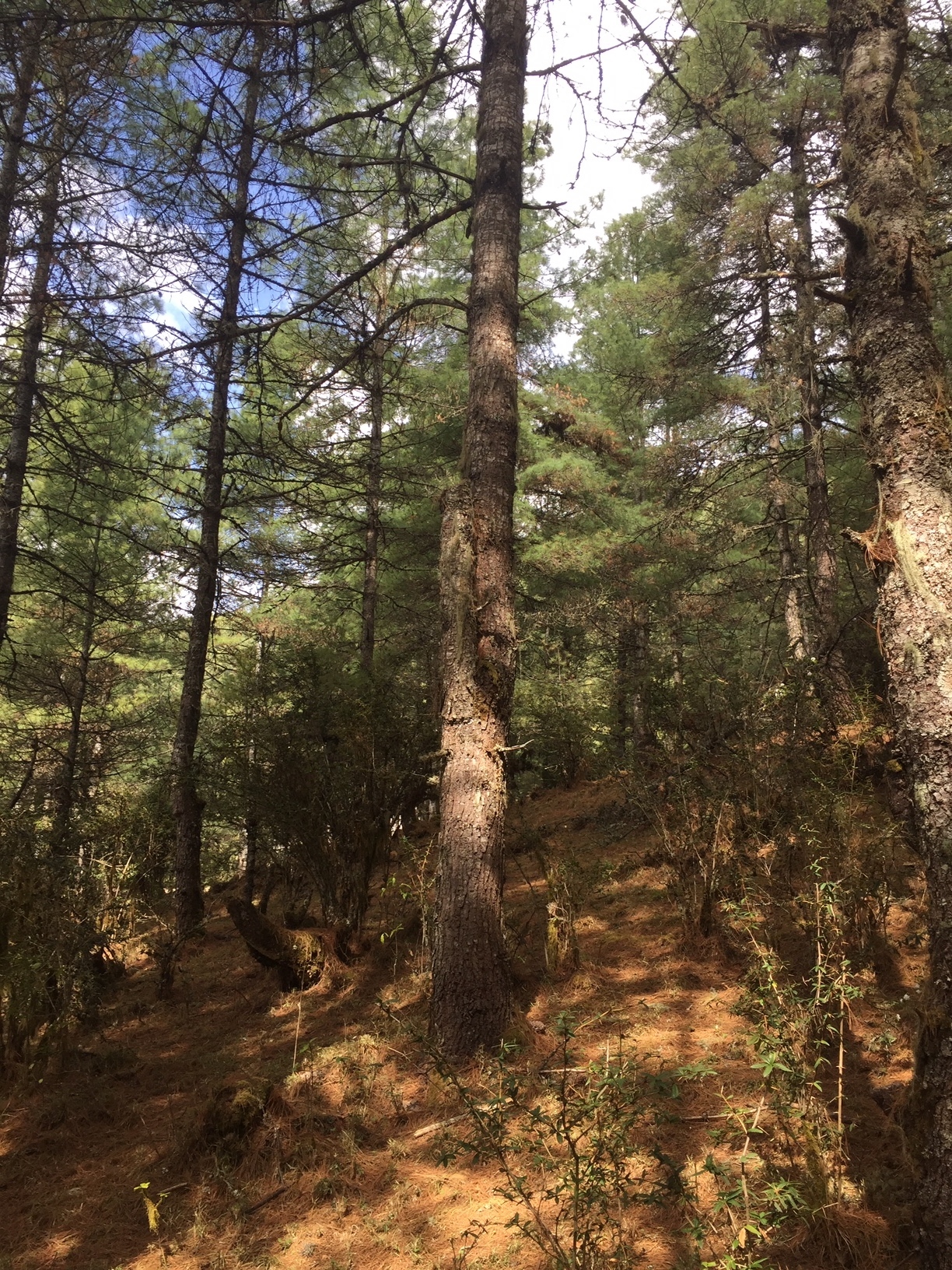 Tools are basic, after sawing the timber is hewn by hand to create joints.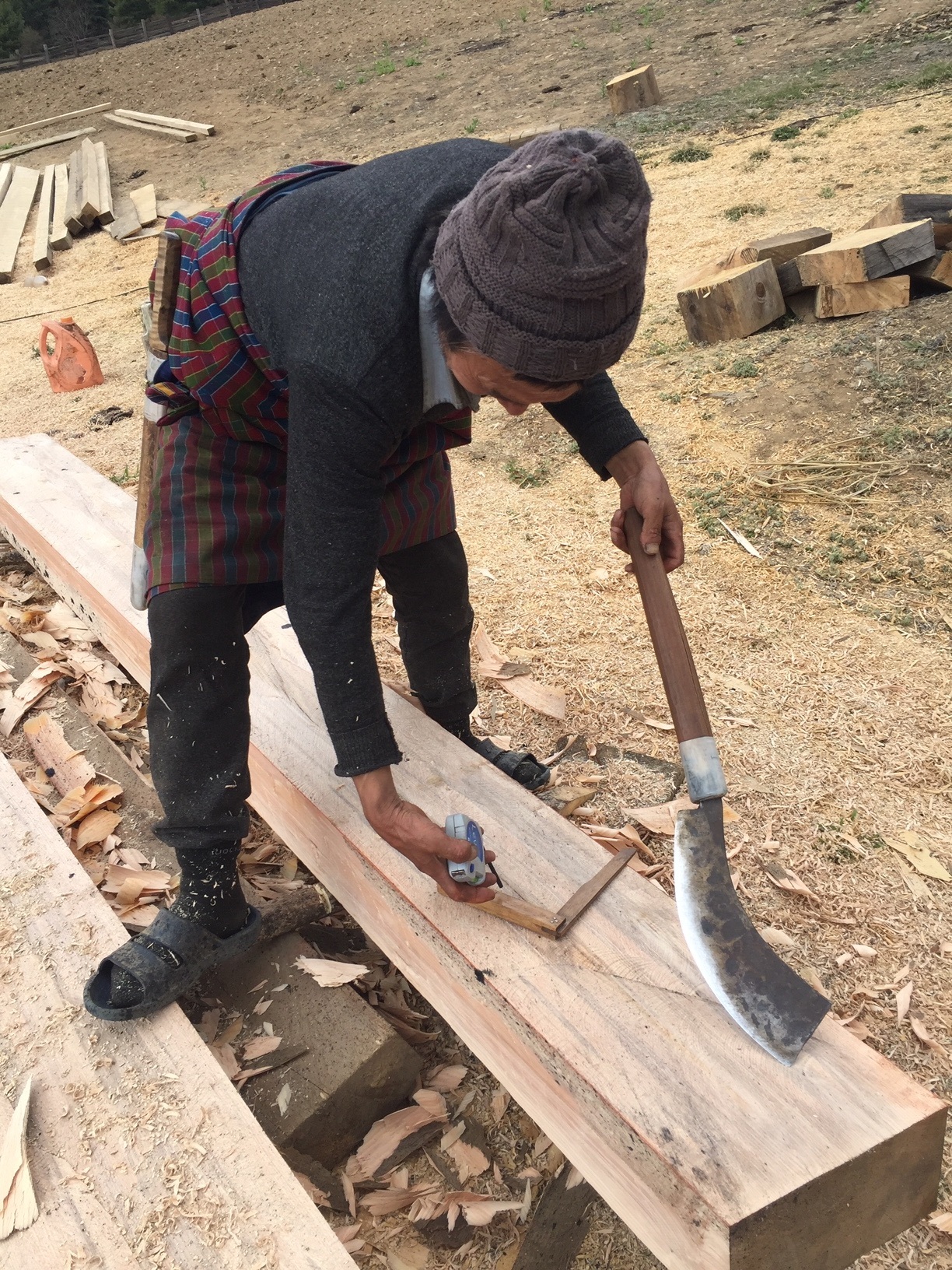 The dimensions of the timber they use look ample!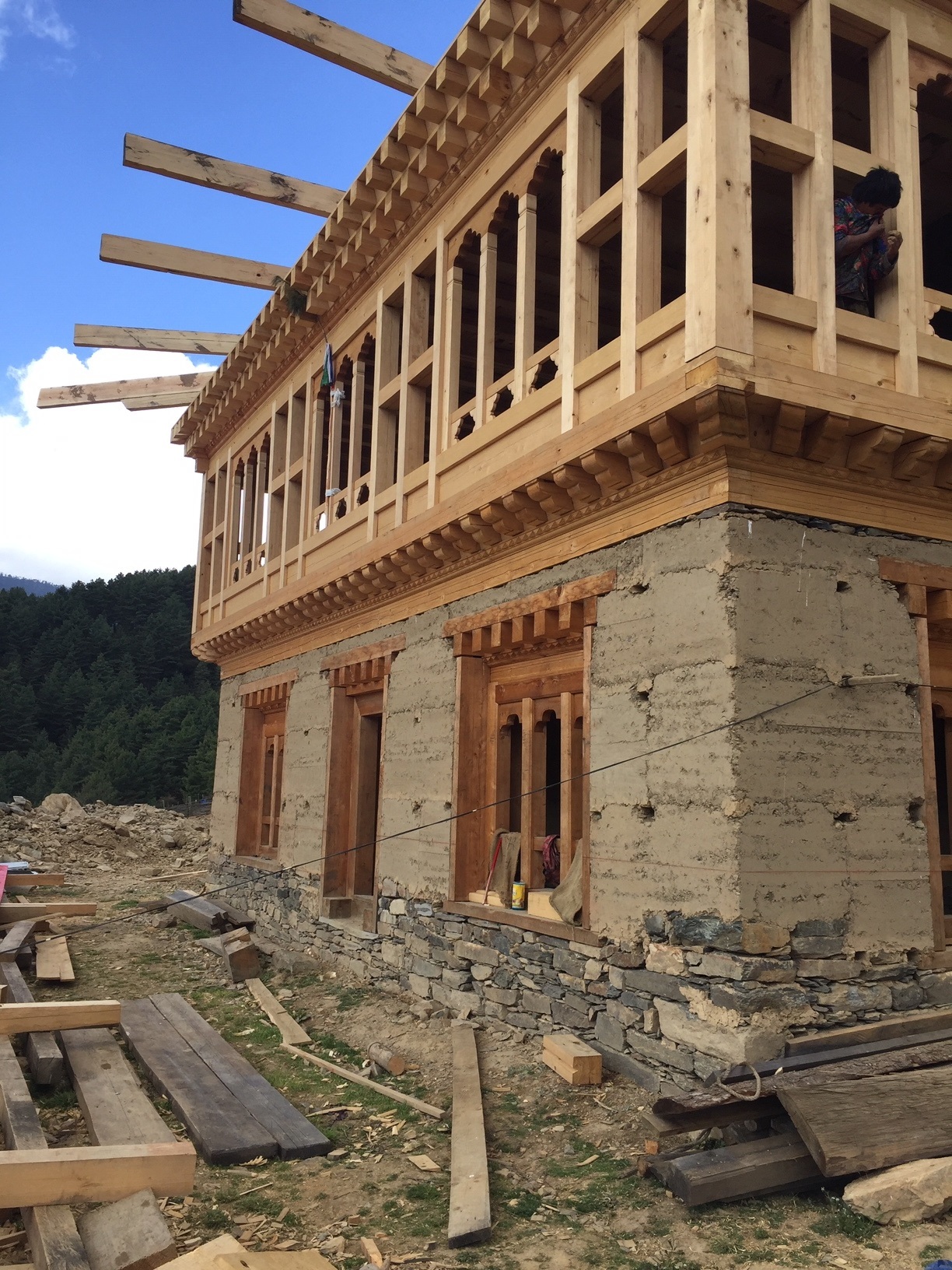 Window design is steeped in mythology and provides protection against demons!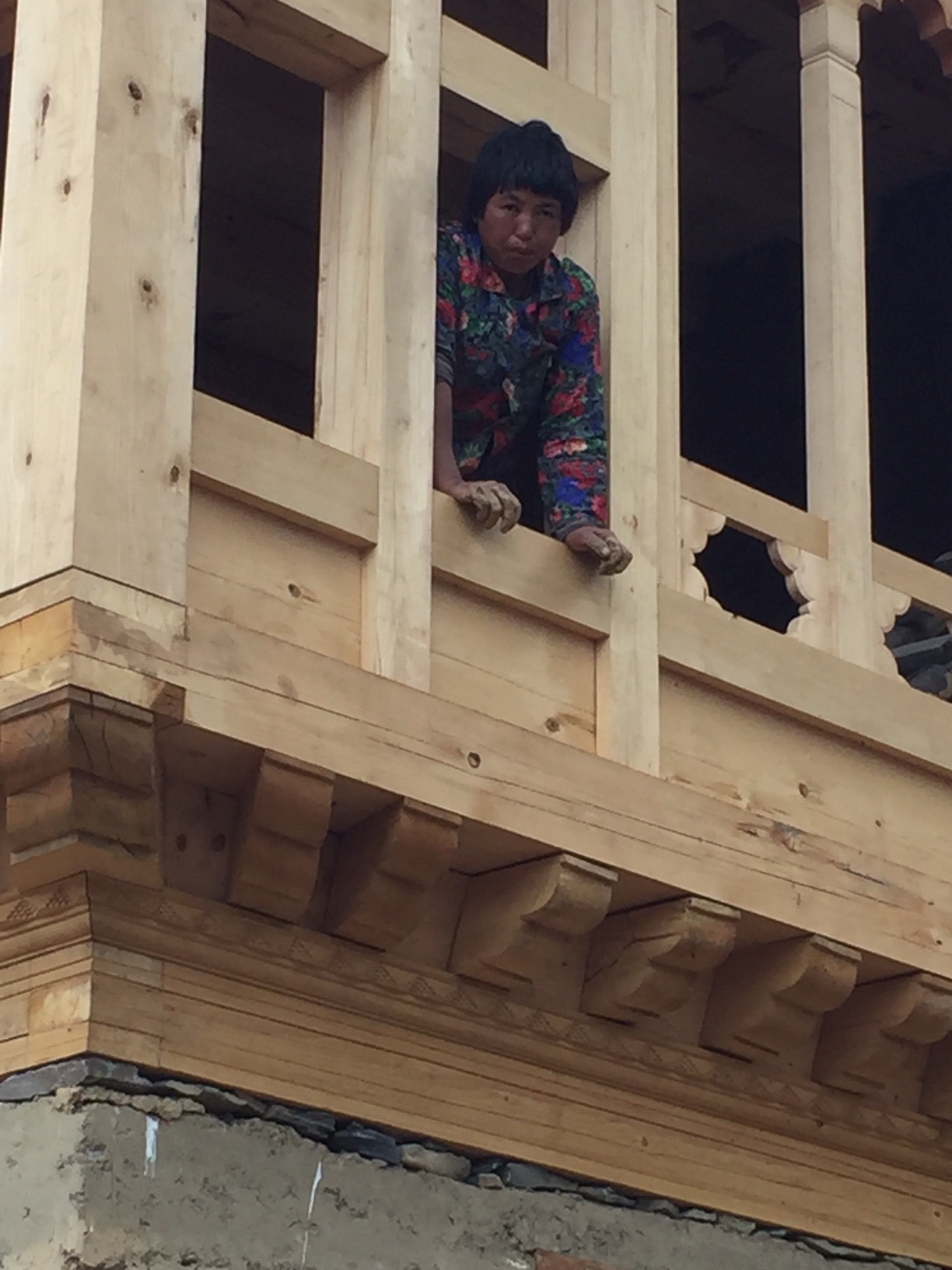 As usual we can relearn a lot that we have forgotten by looking at other parts of the world.