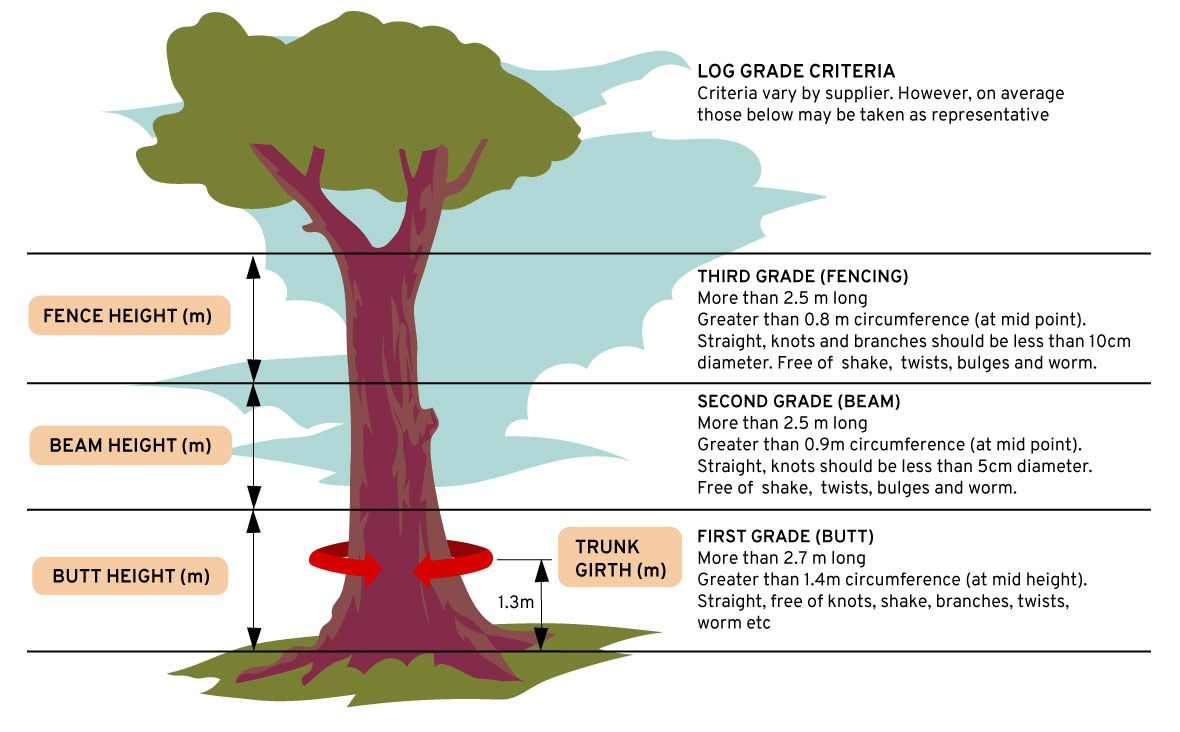 What drives the value of a tree?
The value of a tree depends upon many factors some of which we've listed below:
The species – a Black Walnut SHOULD be more valuable than a Sitka Spruce.
The grade – this is driven by the log length and diameter, and the presence and size of knots.
The overall length and diameter – e.g. long lengths of oak logs suitable for beams.
The shape – for example a curved piece of oak will command a high premium for use in a truss.
Provenance – the age of the tree and any relevant history. For example, a 170 year old oak from Windsor Great Park that may have overheard Queen Victoria and Prince Albert whispering sweet nothings may command a higher price than a similar tree from Mrs Smith's garden.
The presence of defects such as shake, woodworm, disease, woodpecker and beetle damage may limit the value. However, note that fungi can enhance grain patterns and lead to increased value!
The grain pattern (see grain patterns).
The volume of wastage through sawing (see sawing).
Uniformity – is the position of the heartwood central throughout?
The thickness of sap and bark.
The local demand for firewood (logs, pellets and briquettes).
Finally, remember value is often driven by the demands of a particular customer. A cabinet make maybe looking for a relatively small quantity of timber with a particular grain pattern and will be willing to pay more than a builder looking for segments to build a door frame. So, look around the site and see what people are looking for before you start sawing!